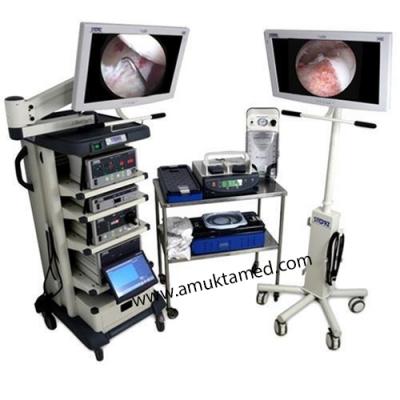 Laparoscopic surgery is a minimally invasive surgical procedure that has revolutionized the field of surgery. This surgical technique uses small incisions and specialized instruments to perform surgeries with minimal blood loss, reduced pain, and faster recovery times. However, to perform laparoscopic surgery, it is essential to have the right laparoscopic equipment. If you're looking for a reliable laparoscopic equipment supplier, look no further than Amukta Medical Systems.
Amukta Medical Systems is a leading supplier of high-quality laparoscopic equipment. With years of experience in the medical equipment industry, Amukta Medical Systems has become a trusted name in the market. The company offers a wide range of laparoscopic equipment, including trocars, graspers, scissors, dissectors, and more. All of our products are made using the highest quality materials and undergo rigorous quality control to ensure we meet the highest standards of quality and reliability.
One of the standout features of Amukta Medical Systems is our commitment to customer satisfaction. We understand the importance of having reliable and efficient laparoscopic equipment in a surgical setting, which is why we offer a range of customized solutions to meet the specific needs of our customers. We also offer comprehensive training and support services to ensure that our customers can use our equipment to the best of its abilities.
Whether you're a small clinic or a large hospital, Amukta Medical Systems has the right laparoscopic equipment for you. We offer affordable prices and flexible payment options to make our products accessible to everyone. Plus, our after-sales service is second to none, ensuring that our customers receive prompt assistance if we encounter any issues with our equipment.
In conclusion, if you're in need of high-quality laparoscopic equipment, Amukta Medical Systems is the supplier to choose. With our vast range of products, commitment to customer satisfaction, and excellent after-sales service, you can rest assured that you're getting the best value for your money. Contact Amukta Medical Systems today to learn more about our products and services.
Call: +91-9123096435
Email: amukta.medical.systems@gmail.com
---